Showroom Hours: Monday to Friday 10:00 to 5:00, Saturday and Sunday closed.
Garage Strategies operates in and around Edmonton Transforming Garages all year long! We are your neighbor and take this job seriously full-time.
We are here for you. Voted #1 for Best Product, Quality and Service backed by a 10 year A+ rating. Give us a call and see what we can do for you today. 780-433-5721
Your Garage. Transformed.™
Where do you begin? You have so much stuff in the garage and so little time.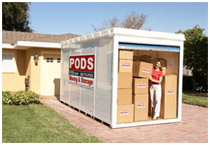 ONE DAY Floor Coating Install. ONE DAY Cabinet & Slatwall Install. ONE DAY 4 Post Lift Install. In less than a week we will have you back in your garage!
When you book any Garage Strategies Installation you get a discount on a POD soft drop storage bin. It's that easy; Drop Pod, empty garage, floor coating install, cabinet and slatwall install, 4 post lift install, then return contents to your newly transformed, functional, easy to clean, beautiful garage. Give us a call today, 780-433-5721.
Garage Makeover Consultation & Installation Service
Full Service, Design, Delivery and Installation
Our Store Sales staff and live displays make planning and choosing your Garage Cabinets, Floor Coating and 4 Post Lift purchase and installation quick and easy.
We will make an appointment for you that will accommodate your schedule, or feel free to drop in during store hours.
If you choose a consultation we will discuss your needs and our offerings, then we will provide a quote, cabinet drawings and installation schedule.
Even if you are buying all do-it-yourself products, we can help you create a plan that fits your lifestyle.
We deliver in the city and out of town.
Garage Floor Coating, Cabinets & Lift Installations
You will be so impressed with our service and product that if you move you will want to use our Floor Coating Service again.
We work hard to provide the Best Product, Service and experience so that you will be happy days, week, months, years later and then return.
Garage Cabinet Installation
We have several styles of cabinets and will help you chose what is best for your budget, needs and fit for your garage space.
We install,
You install,
Our Quality Lifts are made by Challenger, owned by Snap-On. They are light duty industrial quality. If you use your lifts for small business or your residential garage only 3 times a year, you will see the incredible different of our lift compared to others and that it is worth the investment. Visit our showroom to see the difference Quality makes. Our lifts have 2 times more....everything, including quality! Plus superior motors and locking ladders and formed steel runways, not welded pieces.
Do-It-Yourself Full Line of Products
As you can see when you click on our product list, we've got you covered on everything you need to outfit your belongings in the garage.
Epoxy and Floor Tile, metal and wood cabinets, slatwall panels with over 70 choices of hooks and baskets, wall shelves that hold 500 pounds and look good with a powder coated finish.
We have several styles of bike storage and overhead storage, laser parking aides, workbenches and of course 4 post lifts.
Storage Mezzanines and Wall Storage for Garages 
Real Estate prices are causing home owners to get creative with the space they have.
We have a solution for you to maximize that space.
Quality, 4 Post Lifts
Are not like others on the market. In addition to being much higher Quality for not much more cost, they have the added feature of the aluminum storage platforms. 
You place these platforms down the center which ADDS a solid storage surface that can hold ATV's, motorcycles, your storage boxes, outdoor furniture, bicycles, skis, etc.
How many families have 4-5 bicycles? That is A LOT of wall space to take up if you hang them all winter.
Hayley, HD Wall Shelf
Heavy Duty METAL Wall Shelf for your Garage – Metal Frame is powder coated textured charcoal.
Many garage ceilings are too high for overhead ceiling storage. These HD Hayley Shelves can hold 500 pounds! Put them up as high as you can comfortably climb a ladder.
Slatwall Shelf
Heavy Duty METAL Slatwall shelf is solid metal and powder coated. These are a great alternative to the grid shelves and baskets in you have heavier items.  
Tire Racks
Heavy Duty METAL Tire Racks - Tire Rack Metal Frame is powder coated textured charcoal. 1.5" x 1.5" Square Tubing, 12" Steel Mounting Plate c/w oval mounting holes for easy installation