Get Connected
Phone, email or visit our store, we would love to hear from you.
Contact Us
Garage Strategies Inc
5305 – 99 Street Edmonton, Alberta T6E 5B7
P   780-433-5721   |     E-mail Us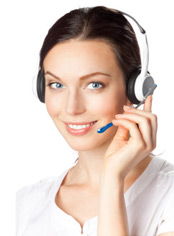 Showroom Hours: Monday - Friday 10:00am to 5:00pm, Saturday by appointment.
If you can't make it during these hours, please give us a call for an appointment.
Garage Strategies operates in and around Edmonton Transforming Garages all year long! We are your neighbor and take this job seriously full-time.
We are here for you. Voted #1 for Best Product, Quality and Service backed by a 10 year A+ rating. Give us a call and see what we can do for you today. 780-433-5721
Your Garage. Transformed.™
Shipping
Ordering
Email us a list of the products you are interested in ordering and your complete contact information; including ship to address
Order Process
You will receive an acknowledgement, then we will email you a quote for your approval and a credit card form to fill out for payment
Shipping Quote
We can only give you a shipping quote if you provide: NAME, ADDRESS, CITY, PROV, POSTAL CODE, PHONE NUMBER, E-MAIL ADDRESS
We use Fed-Ex ground for small packages and large orders are sent on pallets, generally as hold-for-pickup at depot
Emails
Due to the high volume of email requests we receive, please send your entire correspondence each time you email as we
can not match up bits of information from multiple emails.
SAFE & SECURE
We do not sell or distribute any customer information.