Floor Guard Garage Mat
Protect your investments, protect your floor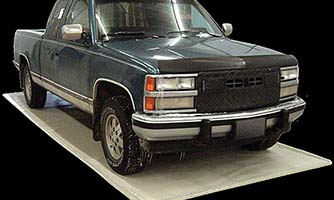 SALE
Car/Van Garage Mat
7.5' x 18.5'
$259
Truck Garage Mat
7.5' x 21'
$279
Plus Shipping
FOB Garage Strategies™ Inc Edmonton, Alberta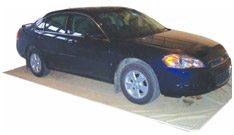 Construction - 32 oz per square yard anti- skid vinyl coated nylon, 100% waterproof, UV treated and rated from –40 degrees Celsius to +40 degrees Celsius
Liquid Capacity - 7.5' x 18.5' - 62 Gallons & 7.5' x 21' - 70 Gallons
Edges - 1" Raised edge of an ethafoam barrier heat-sealed all the way around
"Guard" the mess in your garage by containing the slush, snow and salt that can cause extensive damage to your concrete floors.
"Guard" the floor from mud, oil, grease, antifreeze and debris drippings that fall from a vehicle.
"Guard" the value of important items in your garage. Such as boxes, equipment and tools that your garage contains.
"Guard" moisture from seeping into your walls in the garage which can create mold and other complications.